For both safety/security reasons and operational efficiency it is important to have a system for AVSU and line valve management.
We provide a full service to identify all medical gas valves with a colour coded engraved label, provide lockable key cabinets, numbered key fobs and ensure that the valve numbers are recorded on the "as-fitted" drawings. All in accordance with HTM 02-01.
This will save time when signing out keys to contractors for maintenance or extensions and enable swift and confident isolation should an emergency arise.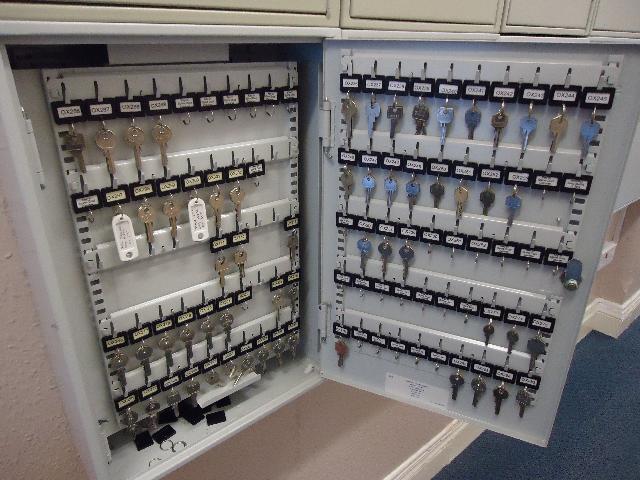 The photographs were taken in a UK hospital where we carried out a complete audit of the Piped Medical Gas & Vacuum Systems including valve labelling.