We provide a complete service to produce verified "as-installed" drawings for Piped Medical Gas & Vacuum Systems as required by HTM 02-01.
To assist with funding we are happy to phase site surveys over a period of months/years as budgets allow. This usually means starting in an area of concern, to solve a specific problem, and then moving throughout the building to achieve a full set of drawings.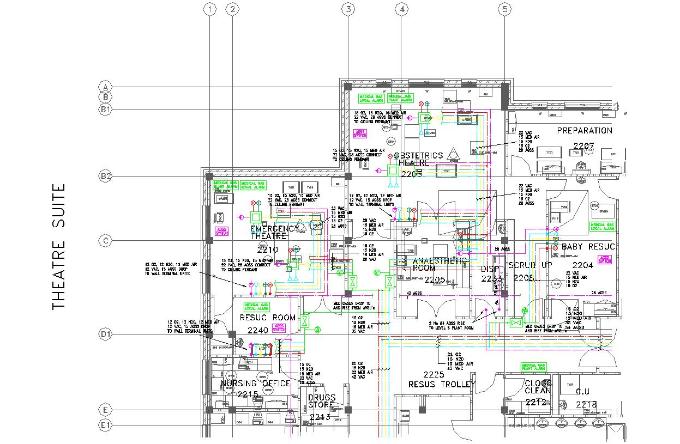 We will carry out a physical site survey to plot the routes of all piped gas systems, the results of which are then provided in AutoCAD form. The drawings can be either produced as a schematic layout (isometric or riser diagram) or in plan form on the building footprint. Examples of all types of drawing are shown below.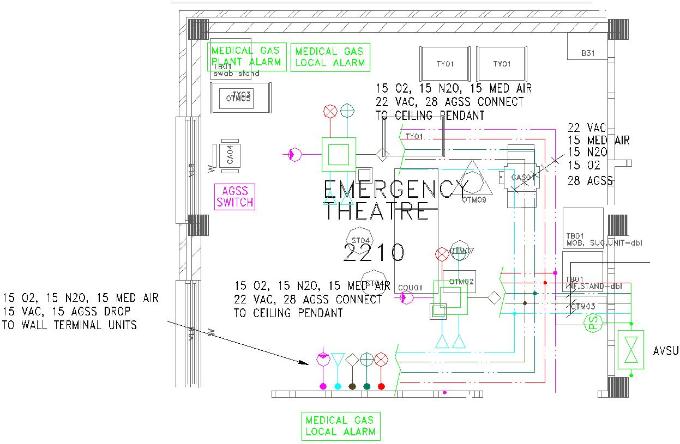 Plan detail of Theatre layout. (usually drawn at 1:50)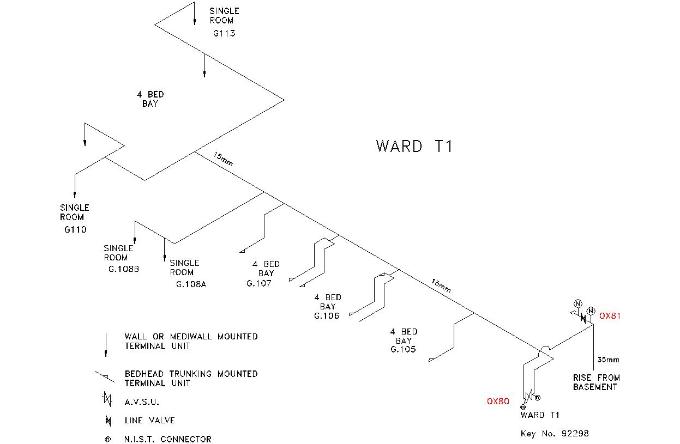 Isometric detail of a ward area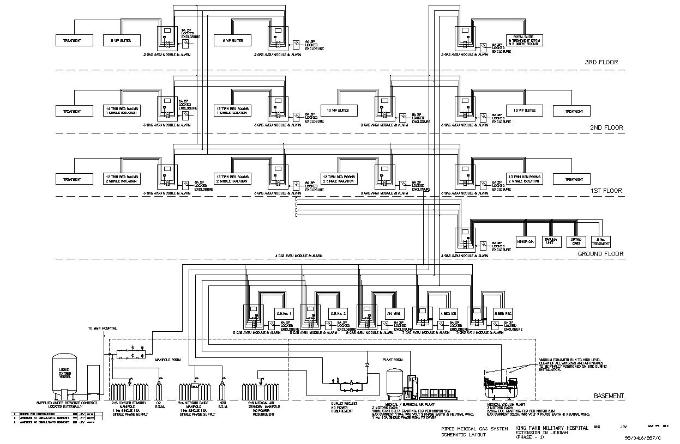 Riser schematic for a medium sized DGH